Christmas Party!
Wed 6th Dec 2023 12:30 -15:00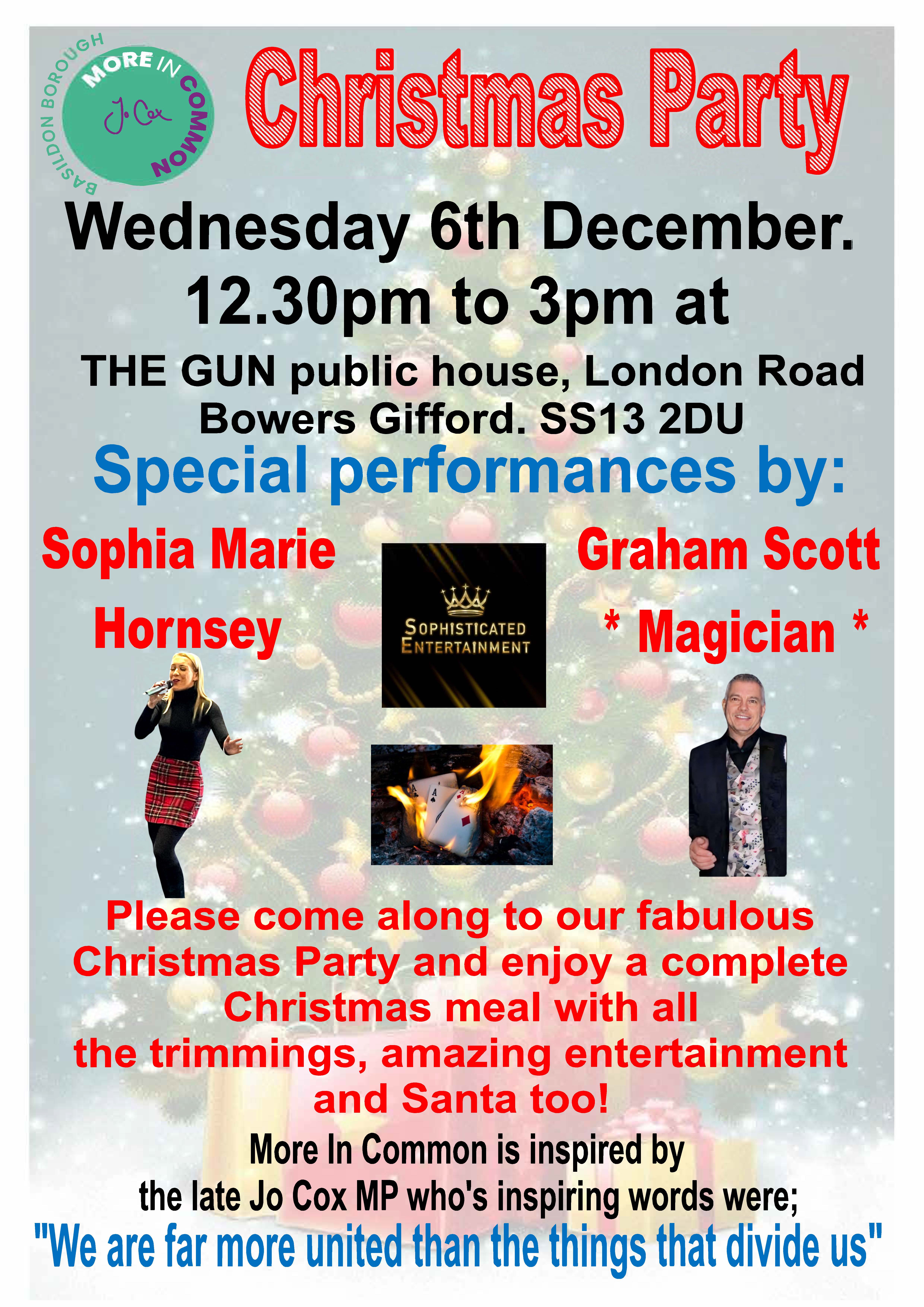 Do you run a group or charity who's members might benefit from a FREE Christmas Lunch Party with amazing fun and entertainment? If so, let us know asap to book you in. We can arrange transport to and from the venue if required. Please note you must be booked in to be able to attend..
Please use the Contact Us button if you are interested in attending.